Social Buttons
by
Linksku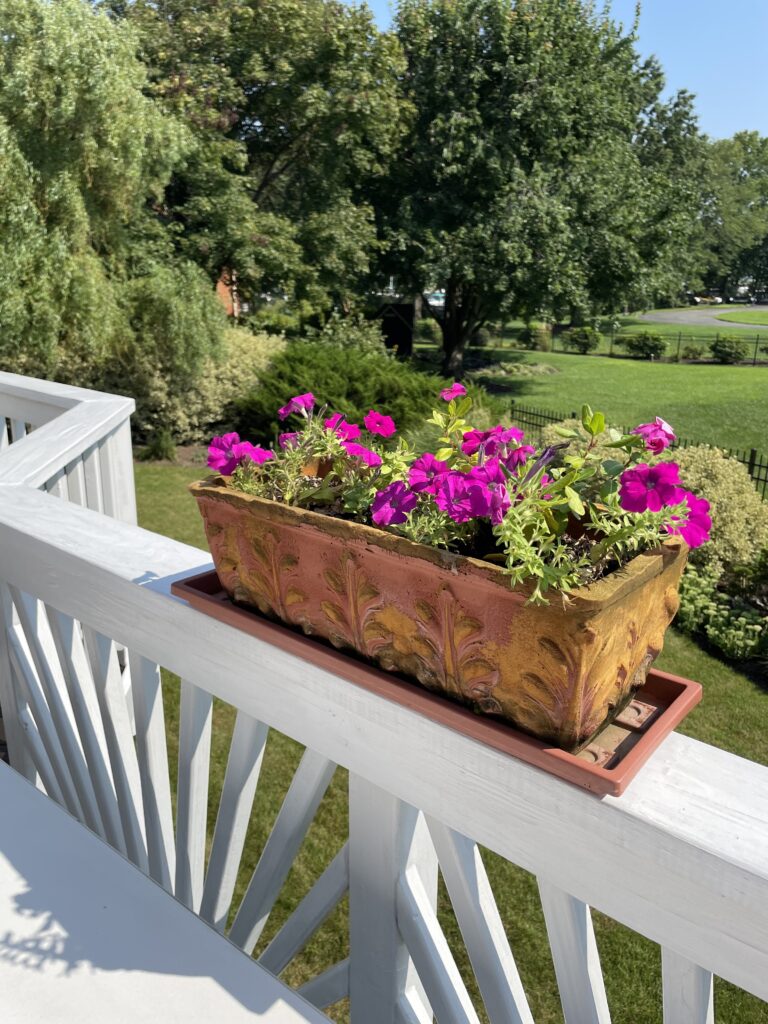 This was a summer for the record books — high heat, heavy rain, and drought! It was very harsh on the trees, flowers, bushes, and all the humans and animals as well. Here is my view on what plants did the best this summer, what suffered worst, and a few of my tried and true tips for dealing with it all.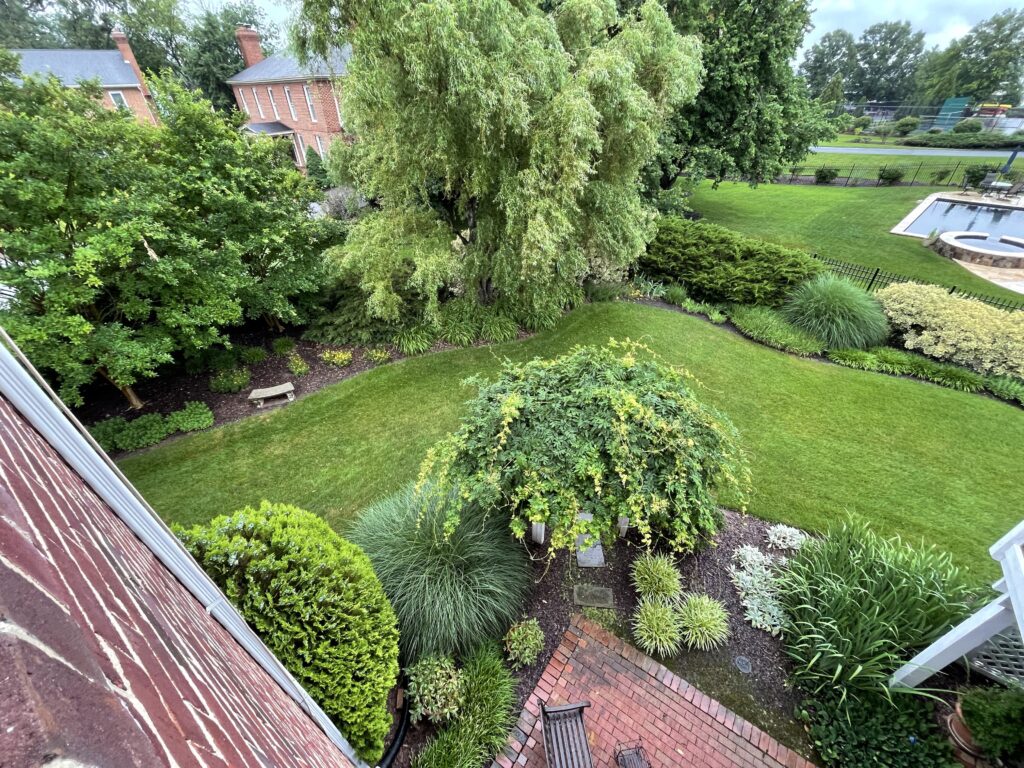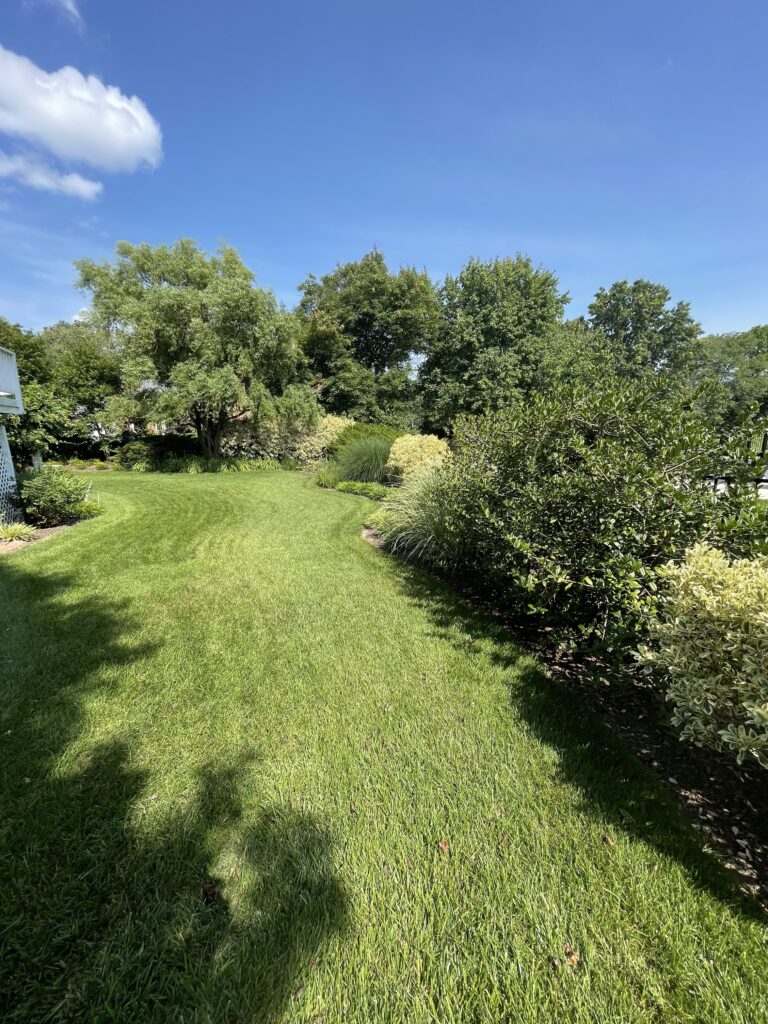 From this angle of the back yard you can see how much everything grew this summer! The lower area gets a huge amount of sun, but the upper area (where I stood when I took this photo) gets some nice shade from the trees in the late afternoon now that they have grown so large. This is opening up all kinds of new possibilities with plant material, so I may be increasing the garden beds this fall to move some of the plants to higher ground. It doesn't look like it in the picture, but it's about a five-foot difference in terrain height, and this nearly creates a running river through the grass during a downpour. Adding the drywells and some more curves to the edge of garden beds can help a lot with that, so that will be number one on my list of to-do's when the weather cools down.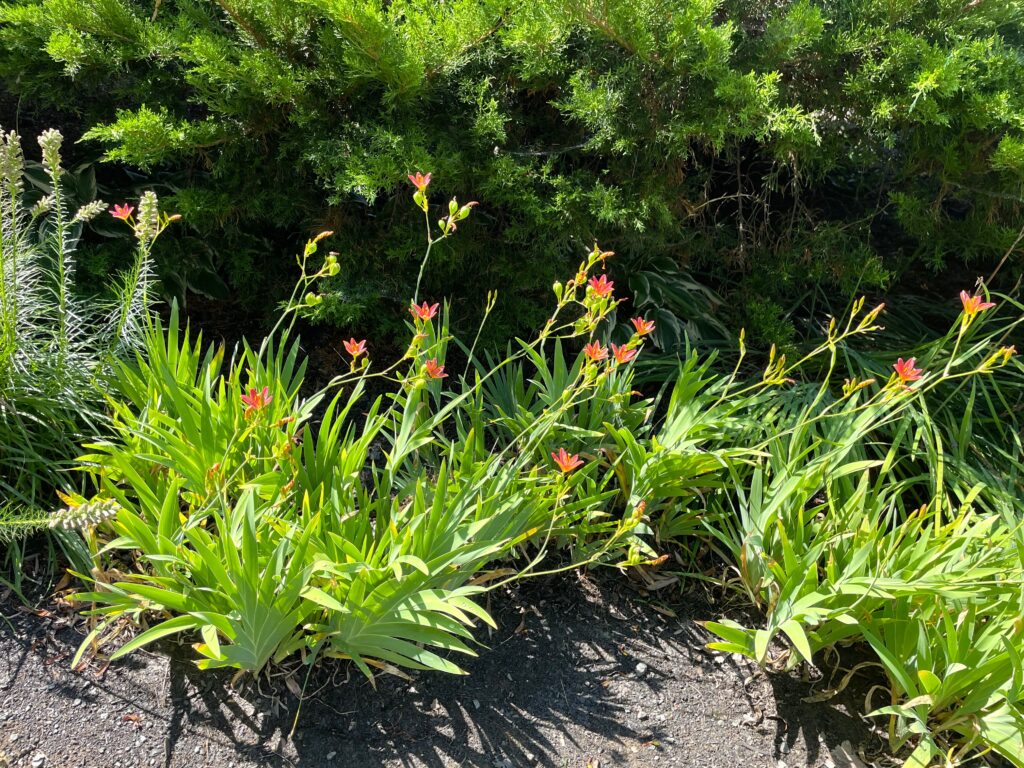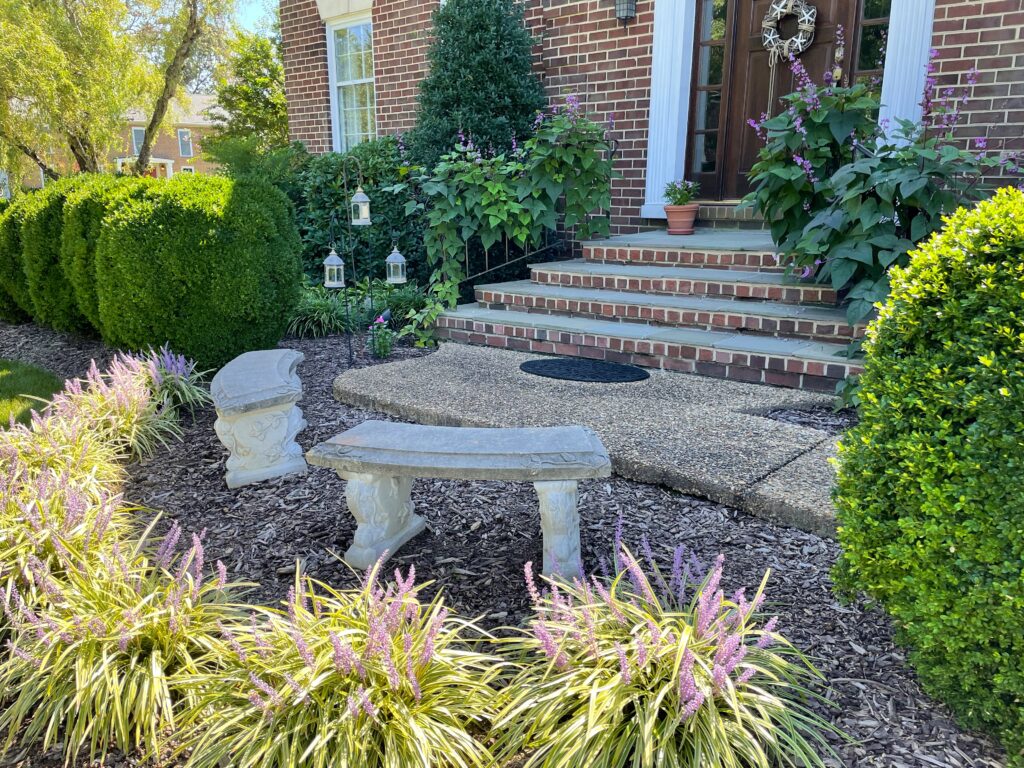 Each year I fall in love with the purple hyacinth bean vines, and this year is no different! They are a show stopper! And the liriope is a perfect compliment to it with its purple spikes. Right now it is like a purple lover's dream, one of my favorite plant combinations. And they don't mind the outrageous heat we've had this summer!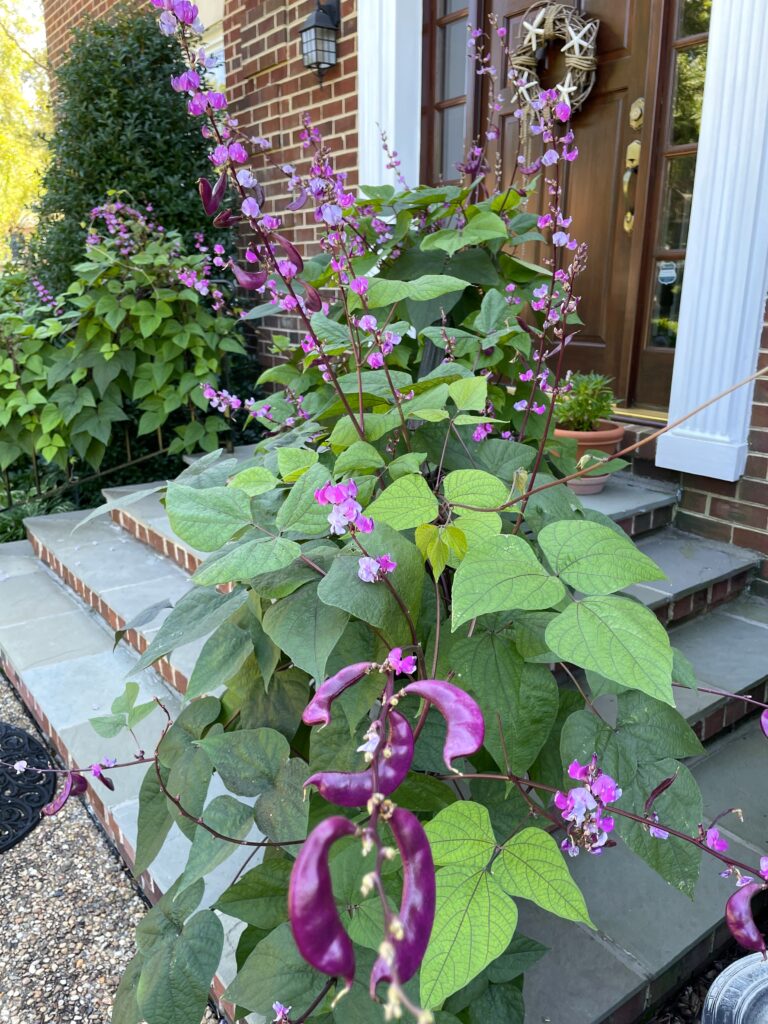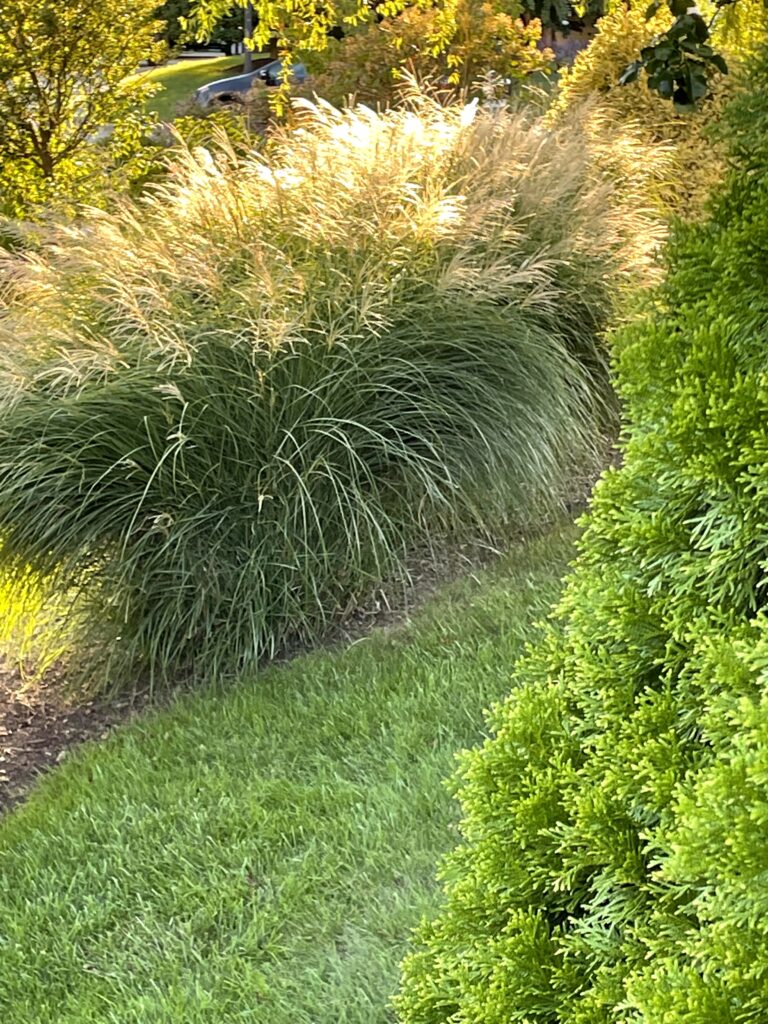 This pyracantha has come back! Just look at all the berries! I was about to give up hope when the main trunk died of a horrible fungus a year back. I had to cut it to the ground, and painted all the remaining stumps with daconil. There were just a few new sprouts that came up from the ground last year, but this year it is growing fast and looking fantastic again! It will cover the brick wall again soon, and I plan to train it into a cross-hatch espallier style, if I'm lucky. I anchor it to the bricks with black plastic coated wire, so that I can adjust and support it until the branches grow strong enough on their own. I find that it is almost invisible, and very strong, and you can use it over and over.